Transforming financial management to meet the needs of today's workforce.
inVesti is a turnkey software infrastructure that allows financial professionals to offer workforce solutions such as fiduciary managed employer plans, 401(k)s, IRAs and HSAs with less administration time.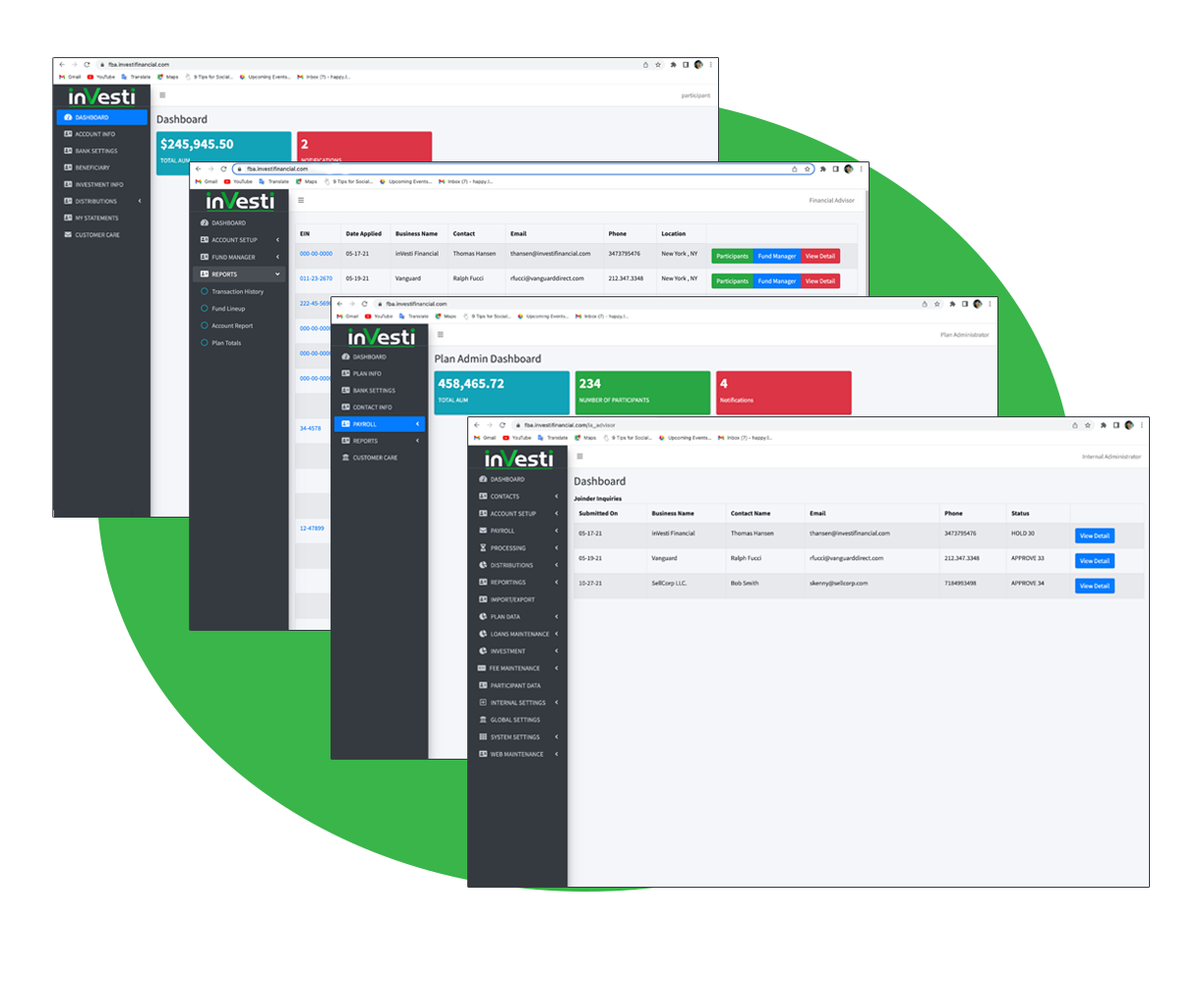 The inVesti Platform offers static free plan setup and enrollment for Financial Advisors, Plan Administrators, as well as Participants by way of desktop and mobile.

Advisors and their clients choose the best retirement plan option, all of which include fiduciary oversight, record keeping, and comprehensive reporting. Once a choice has been made, the inVesti plan setup process is completely digital and easy for any user.
Consistent communication drives client satisfaction. Our proprietary notification engine is built to deliver the information when and where you need it to stay current with your business. Alerts indicating new hires, plan updates, terminations, birth dates, and more are delivered to advisors automatically.

The inVesti platform offers our partners the power to integrate with any payroll, custodian, CRM, or 3rd party service provider. Our forward-facing APIs and proprietary software tech stack is customizable and scalable.
- Are you in?