inVesti RKS - Record Keeping Services
At inVesti, our Record Keeping Services utilize proprietary software. Because we own our technology, we are able to include a number of features that can optimize your efficiency. For example, payroll upload integration is included. And our comprehensive plan administrative suite includes functions such as tracking participant eligibility and vesting status.
Plans:
Open/Closed MEP (Multiple Employer Plan)
Pooled Employer Plan (PEP)
SEP IRA or SIMPLE IRA
HSA (Health Savings Account)
Features:
3(38) Fiduciary Services
Static Free Enrollment by Desktop and Mobile
Intuitive Dashboards for Advisors, Administrators, and Participants
Participant services -statements, call center support, and more
Cloud Hosted for Remote Login and Management
Bank Level Encryption Tunneling
Multifactor Authentication and Security
Loans, Distributions, and Alternative Emergency Fund Options
White Label Branding Options
Real Time Alert and Notification Features for Enhanced Communications
Administration of compliance testing
Preparation of IRS Form 5500 for the Plan Sponsor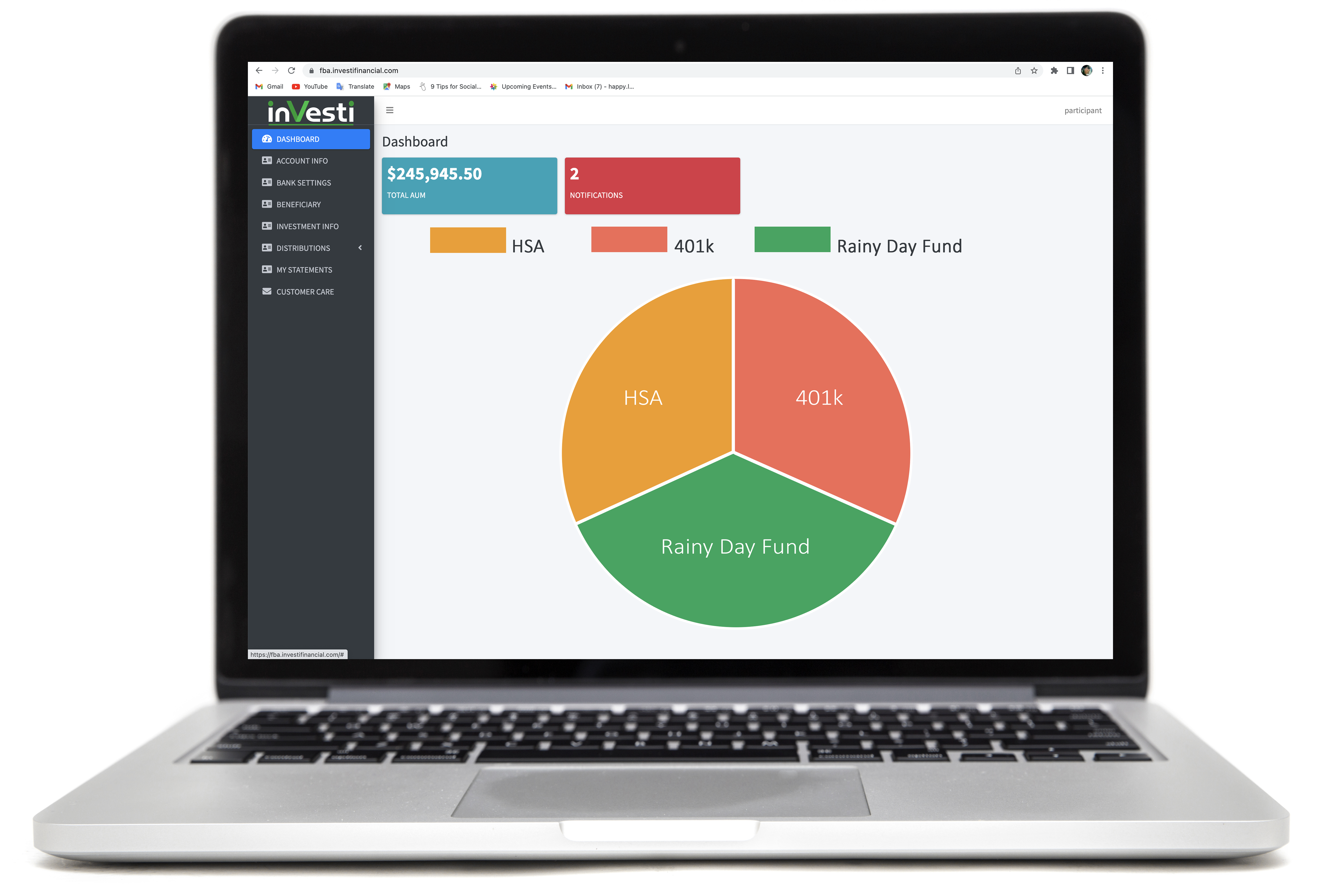 Our view is that inVesti's primary role is to facilitate the creation and maintenance of the plan document. That means setting up the plan with the desired features and providing easy-to-use functionality to maintain those plan features. The inVesti team, with its decades of experience, is with you every step of the process.